We have had storm after storm here! I will have no internet for hours, it will come back and then it's gone again...I have been using up my phone battery to be online, no withdrawals for me! ;)
I have a new release that you can grab for 40% off for the rest of this month, Life Renewed, perfect for Easter layouts! And all other kinds of layouts, of course! :D
This kit comes in a bundle, you get the full kit, an alpha, and a little add on. All can be purchased separate as well...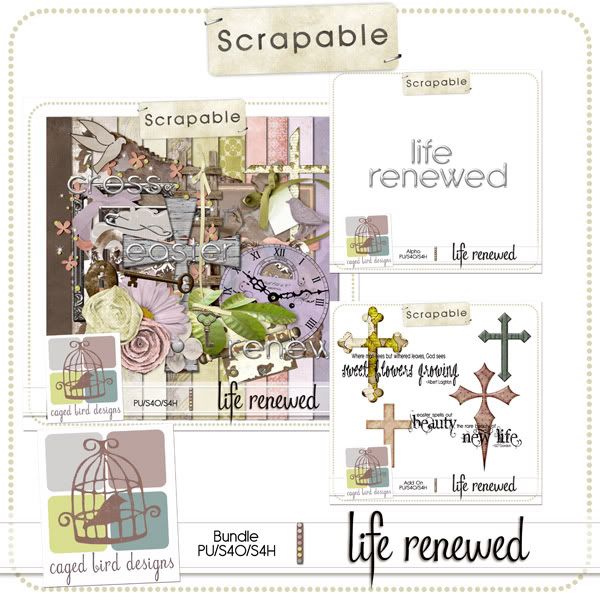 Amy! over at Scrapable did this beautiful layout!
Hope you head on over to Scrapable to check it out! Oh, did you notice that new logo?? :D Be watching out for my makeover...hehe!
Oh and check this out...